Introducing excellent control valves at 2015 ACHEMA SHOW with the famous Swiss valve company Züercher Technik
Issue:June,15 2015
JDV Control Valve Co., one of the largest Taiwanese valve manufacturers with world-wide leading brand and technologies in metal seal control valves, is heading for ACHEMA SHOW 2015 in Frankfurt Germany, the largest chemical show in the world. Combined with Züercher Technik, one of the top 3 valve manufacturers in Swiss, enhancing the competition advantage for both brand names and expanding high-end control valves into global markets.
JDV President Steven Fan, indicates "JDV is EXCELLENT" as a subject to develop the intention of working hard & deep in European market.This is the 3rd time JDV participating ACHEMA SHOW. This time, accompany with our partner Züercher Technik, JDV expects to extend both of our environment-protect technologies and full range products into whole industries such as petrochemical, oil refinery, power plant, steel mill, semi-conductor, chemicals, pharmaceutics, food etc.,
At this show, JDV will show up 3 types of our Taiwan Excellent Award products, triple-offset butterfly valve, high shearing function v-bore flow control valve & low emission metal seal low-temperature ball valve. Above products contained high-value technology and environment-protect green concept which are core value for Taiwan Excellent Award.
These high-end control valves remain the features of "low pollution, low wearing, low emission, high efficiency", reducing air pollution value from 1,800PPM to 21PPM, avoid harmful gas spread into the air, widely cut down air pollution to protect earth .
All range of JDV products are designed for severing circumstance like high temperature, low temperature, high pressure, abrasion, high corrosion etc; application in petrochemical, oil refinery, power plant, steel mill, semi-conductor, chemicals etc.
Process solution will be another point at the show, JDV has had lots of experiences in applying our expertise working with TOTAL、ABB、SHELL、DOW、BASF、ROCHE、BAYER、LINDE、NOVARTIS、NESTLE、SYNGENTA、TATA STEEL、HITACHI、TOYO and Singapore Water Authority etc.
Environmental protection is an important issue all over the world. As a member, JDV is improving our product designs, not only to meet international standard requirements, but also to move forward. JDV builds up test lab. in house, cooperating with National Laboratory and trying to approach higher safe standards. All the efforts are done only for protecting our environment.
JDV has got SIL3 certificate (the top safety standard) for a while. Valve is not just a part but a key to keep our living environment green. JDV always play a role as "green fighter". It continuously provides the best solution for environmental protection. We just do our best to make a contribution to share our duty for economic development and environment protection.
For more information, please go on our website: http://www.jdv.com.tw/
JDV Control Valve Co. Booths Number: HALL 9.0, BOOTH E17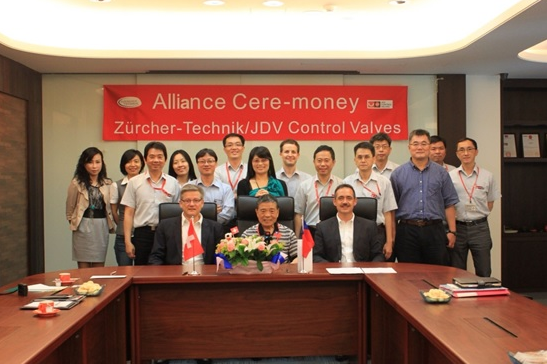 Fig. 1 JDV Chairman S.T.Fan signed an agreement of alliance with Züercher Technik Finance chief Mr. Züercher Roland& Executive chief Mr. Weber Roland in 2013.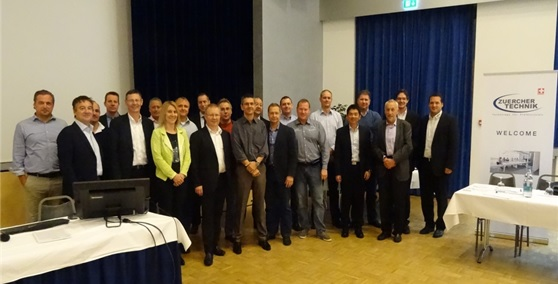 Fig.2 JDV President Steven Fan (right 2nd, in front) will accompany with Züercher Technik participates 2015 ACHEMA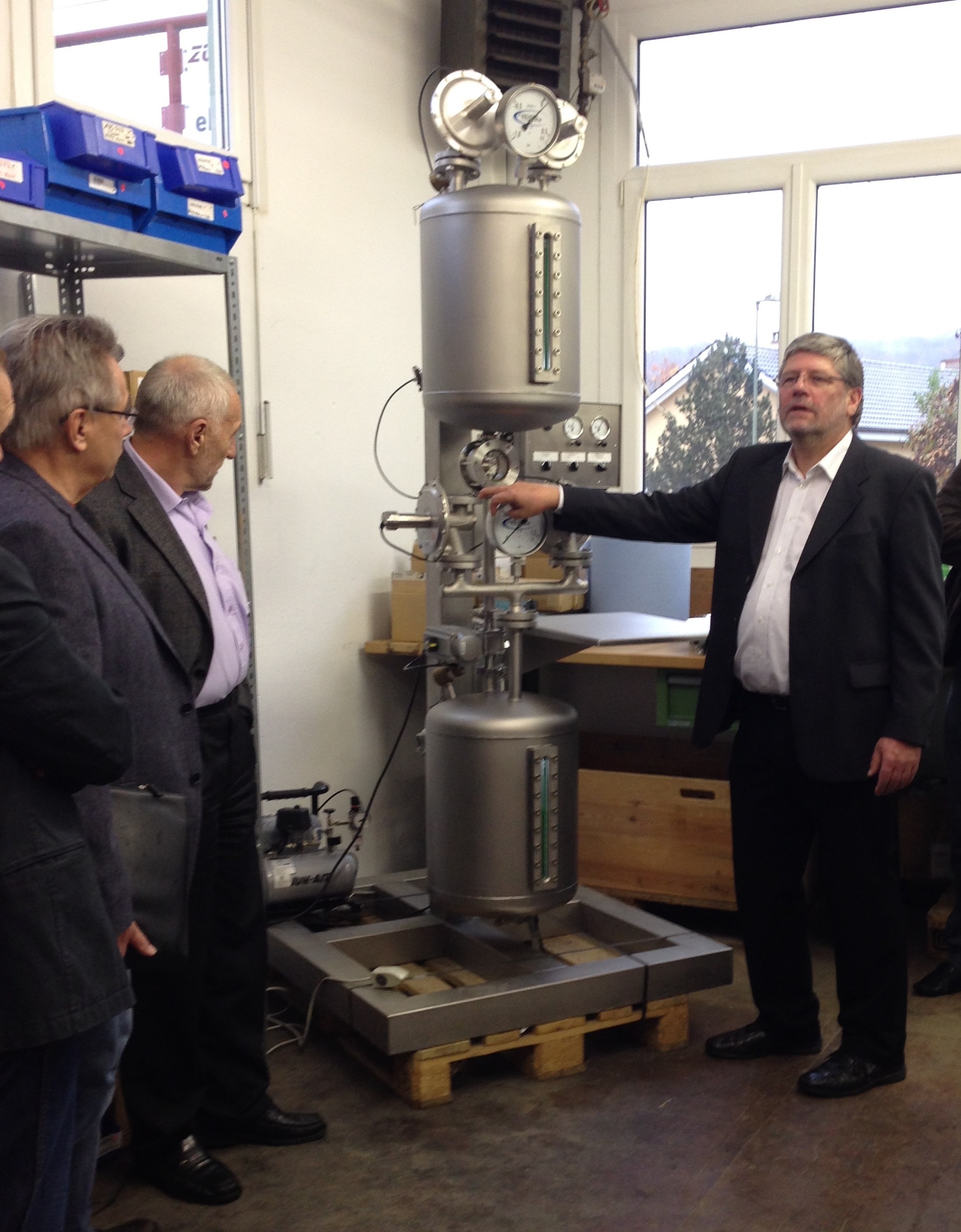 Fig.3 JDV had an alliance with Züercher Technik since 2013. Proceeding advance process, upgrade technology and quality of high-end valves.
The leading brand of control valve in Great China area– JDV owned an advance technology of metal seal, application for high temperature- proof ( up to 800℃), low temperature-proof (-196℃), high pressure-proof (class 2,500), anti-abrasion etc. Providing stable, reliable, safe, eco-protection service for customers.
JDV Control Valves Co., Ltd established in 1975, is the largest valve company owned lots of certificate & patents. Products are according to ANSI、JIS 、DIN 、GB standard, application in
petrochemical, oil refinery, power plant, steel mill, semi-conductor, chemicals, pharmaceutics, food etc., marketing to North American, Europe, China, Mid-East, East Asia, South-East Asia etc. there are 41 service locations around the world, shareholders are from brand, marketing, manufacture, financing area, includes ACER Group, China Steel Group, Mega Holdings. For more information, please get on our website: http://www.jdv.com.tw/